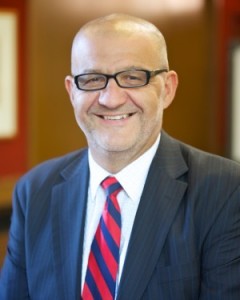 Stan is Executive Director of Strategic Development for Independent Property Group. He is a father of two young children – in 2014 Nicholas will be in Year 1 at CGS and Domi will move to CGGS for Year 3 after 5 years attending CGS, right up from Blueys in the Early Learning Centre.
Stan is a Director of the Real Estate Institute of Australia (REIA) and was President of the Real Estate Institute of the ACT (REIACT) for 4 years. Stan is currently a deputy President of REIACT. Stan was a member of the 2004 Australian Olympic Games Team Fund (ACT Appeal) Committee, and also Co-Chaired the 2005 World Vision sponsored Operation Hope Appeal, which rebuilt more than 25 homes destroyed by the Sri Lankan Tsunami.
Stan was Chair of the Juvenile Diabetes Research Foundation (JDRF) for 6 years, before stepping down to pursue his passion supporting CGS. In 2006 Stan won REIA Community Service Award and in 2010 was awarded REIA's highest honor of Fellow (FREI) in recognition of his contribution to the real estate profession.