Indigenous Scholarship Programme
Over the past two years, the Indigenous Scholarship Programme has welcomed more than 20 new students to Canberra Grammar. Our first four students graduated in 2020, going on to university at UC here in Canberra and UTS in Sydney. Each of these young women are the first in their families to attend university.
Many of the students come from the South Coast and take the, often daunting, step of leaving their families and communities behind to Board here. Our students typically commence in Year 10, to finish their schooling here, or in Year 8, in order to give them the chance to make the transition from primary to secondary school at home. While we aim to provide them with all the academic, pastoral and co-curricular opportunities Canberra Grammar offers, they give back so much more. Without question, they teach us about the richness of their cultures.
Our goal is to have educated 100 Indigenous students by our 100th year in 2029. To achieve this, our aim is to enrol at least 10 new Indigenous students each year until 2029: and beyond. There is no shortage of good kids who we can enrol; however, for many of these students, their key barrier is finding the necessary funding for fees and boarding.
That is why we established the Indigenous Scholarship Programme. We are enormously grateful to all our benefactors for their support for our Indigenous Scholars: thank you.
We are currently taking applications for the Indigenous Scholarship Programme for students all over the ACT and NSW. In the meantime, please take this opportunity to meet two of our current Indigenous Scholars:
Mikayla Helms, CGS Indigenous Scholar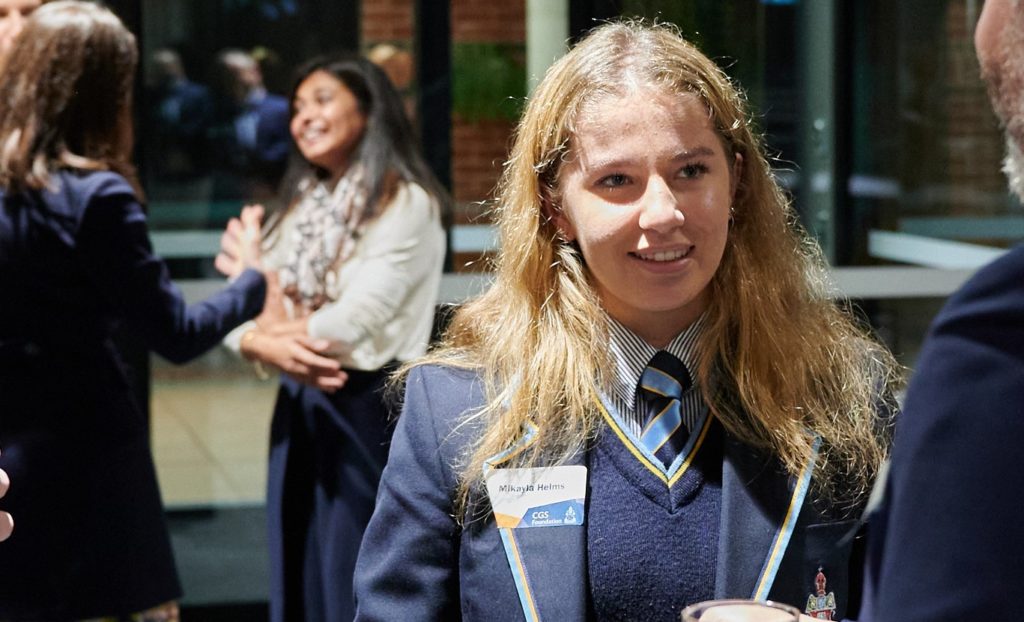 Mikayla Helms is a proud Ngiyampaa woman from the Dryland country of Central NSW and is currently in Year 12 completing her HSC.
Mikayla is grasping every opportunity with both hands at CGS as she take on captaincy roles in both house music and swimming within her house. She was announced CGS Dance captain, and recently performed in the school musical, Chicago.
Her time at CGS school has also cemented her decision to study medicine in hopes to become one of the 400 Aboriginal Doctors in Australia. She aims to achieve this goal so she can work in remote communities in an attempt to assist with closing the gap, and keeping Aboriginal populations safe and strong.
Deklan Barford, CGS Indigenous Scholar
Deklan is a Yuin man and a Year 10 student at Canberra Grammar School. Deklan enjoys his boarding experience here at CGS especially , the culture within the School to strive to be the best that you can, whether this be in the classroom, on the sporting fields. He was awarded the Fred Fletcher Prize for Citizenship and was recognized on presentation night for his achievements in 2022.
Deklan is aspiring for a future in physiotherapy and has begun steps to develop & attain his goal using the education and support that the School is providing him with.
Miah Moggridge, CGS Podmore Warawitcha Scholar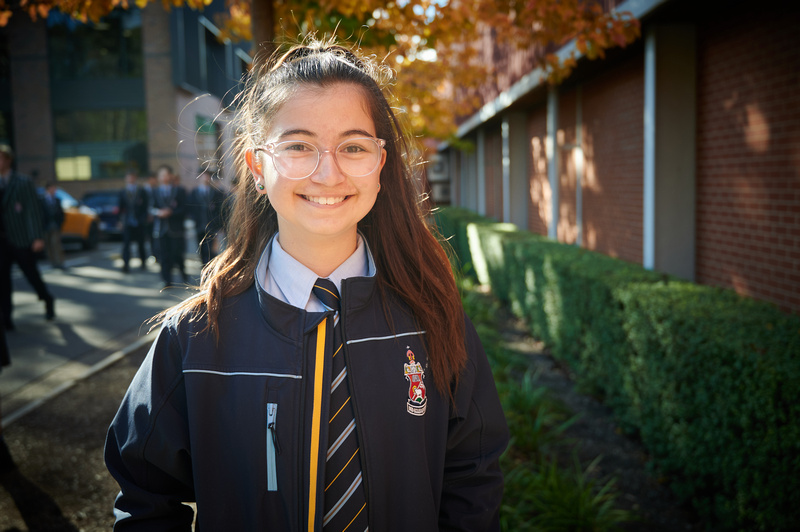 Miah Moggridge is a proud Kamilaroi woman. She started in Year 8 at Canberra Grammar this year.
Following in the footsteps of her brother, Miah chose CGS after hearing about the great opportunities to do with going on exchange overseas and with languages, particularly French, which she is currently studying along with Design and Technology. When she finishes school, Miah aspires to be a meteorologist and specialise in clouds and storms
Miah represents the School in golf, and when she's not at School participates in circus. She is looking forward to having the chance to share her culture with the School, and having the chance to give Acknowledgement of Country at School events.
x