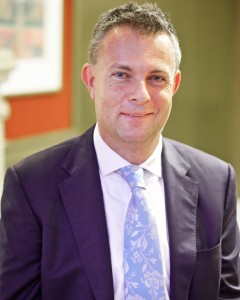 James Willson founded CRE8IVE back in 2001 and enjoys his position as Managing Director. Starting the business in the arena of web and graphic design, CRE8IVE evolved quickly into a market leader in the fields of branding, marketing and web development. Today the business employs about 25 people and has clients across most of Australia mainly in the ACT and NSW.
James has a passion for business and has a clear understanding of the Canberra and region business marketplace. He has a solid comprehension of the private sector, NGO's along with local and Commonwealth government.
James sits on numerous boards including The National Arboretum, The Canberra Hospital Foundation, CIT Solutions, The Salvation Army – RSA Board, MXA, Lockr and the Canberra Business Chamber. He is also Chair of Regional Development Australia ACT.
He has been an EY Entrepreneur of the Year Finalist, appeared in the BRW Fast 100 list and received numerous awards within the area of business.
James loves working at the forefront of technology and combining this with the best professionals in the business. He believes that CRE8IVE will continue to grow and develop through the success of their client's business objectives and by exceeding expectations on every project.