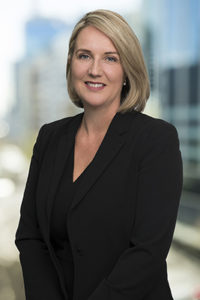 Claire Dawson joined the CGS Foundation Board in August 2021.  She is currently Executive Manager of Community Investment at the Commonwealth Bank (CBA) with responsibility for the bank's 'Next Chapter' program focused on addressing domestic and financial abuse.
Prior to joining CBA, Claire spent over 20 years working in federal government, consulting and campaigning including 4 years working for Prime Minister Howard and more recently, as Director of Government Affairs for the marriage equality campaign. She is a strong community advocate with a passion for equality, diversity and inclusion.
Claire holds a BA (majors in international relations, government and art history) from the University of Sydney and is a graduate of the AICD Company Directors Course. In addition to being Non-Executive Director on the CGS Foundation Board, Claire is Chair of the Policy and Advocacy Advisory Committee for the National Women's Safety Alliance and a member of the FIAP (Financial Inclusion Action Plan) Advisory Group.
She is married to Gary and together they have 4 children – Lucy, Hannah, Edwina and Will (currently at CGS).